All posts tagged phone
It was a nice day. I had a panoramic app on my phone. Put the two together and hey presto…
Posted by pottaz on August 17, 2011
https://parkinginstevenage.wordpress.com/2011/08/17/platform-3-in-all-its-panoramic-glory/
Here's a music promo that was the culmination of a long campaign to promote the Xperia mini and mini pro. Both these phones have diddy little touchscreens and the TV campaign used the idea of fingers dancing across the screen to get that point across.
They found a YouTube fingerdancing legend from Israel and her fingers featured in the TV ads. We then challenged the public send us their fingerdancing videos and take part in Battle Fingers on YouTube. The winner was a Spanish guy called Elian and his prize was to star in the music video to the song that accompanied the TV commercial. Got all that?
It was shot in 2 days in a studio in Stockwell. We didn't to Brooklyn or the Bronx at all. Amazing!
Here's the entry I did with my son – as I worked on the project I wasn't eligible to win anything but as you'll see, ours was definitely the best…
Posted by pottaz on November 18, 2010
https://parkinginstevenage.wordpress.com/2010/11/18/sony-ericsson-breakdelics-da-phunk/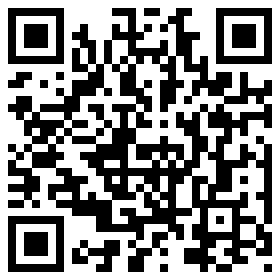 Wow, technology eh?
If you've got a barcode scanner app on your phone, hold it up to the screen and hey presto.
Now all I've got to do is figure out how I can make this useful. In other words, where can I get this in front of people who aren't already looking right at my blog…? (which is pretty much everyone).
Posted by pottaz on July 15, 2010
https://parkinginstevenage.wordpress.com/2010/07/15/looking-for-parking-in-stevenage-look-here/
For some reason, Sony Ericsson have decided to target me personally. Everywhere I go I see the same ads for the same product, the Sony Ericsson W995 Walkman phone. And the thing is, I already know everything there is to know about this phone – I've been working on the campaign myself for the last 3 months.
I've been focused on the online campaign, so if it follows you on the web, I apologise. But out in the real world, it will not leave me alone. I'm going to court for a restraining order.
So, if you're the media buyer and your core target is a 39-year-old male commuting from Hertfordshire to Central London who reads magazines while drinking coffee, jolly well done. You got me, OK!
Posted by pottaz on July 17, 2009
https://parkinginstevenage.wordpress.com/2009/07/17/im-being-stalked-by-an-advertising-campaign/
On the same day my wife rescued a stray lamb that had been disowned by its mother and bullied by the rest of the sheep, I discovered the panorama function on my phone. Not revolutionary (and ironically I feel a little sheepish about it) but it leaves a little ghost of the edge of the first photo you took to help you align the next shot up – and then again for the third shot too. Genius! Though I'm told it's very common… Well now you and I know it exists, so aren't we smug!
Posted by pottaz on April 8, 2009
https://parkinginstevenage.wordpress.com/2009/04/08/mystery-blogger-almost-reveals-identity/
Blog Stats

Recent Posts

Archives

Blogroll

Top Posts